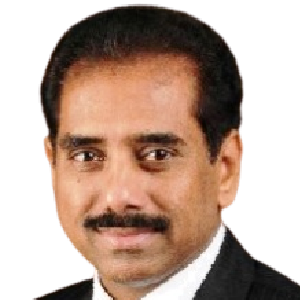 Dr Srinivas Kandula
Director, COD
Chairperson, Leadership Development
Srinivas became the Director of COD in February 2022 after several key leadership roles in major enterprises. At Capgemini Technology Services India, he served as Chairman and Group Executive Officer after stints as CEO and Member of the Group Executive Committee. As Executive Vice President, Member of the Executive Council and Chief People Officer at iGATE, his leadership was vital to the acquisition of Patni Computer Systems in 2011 and the subsequent acquisition of iGATE by CapGemini in 2015. Srinivas has also held senior leadership positions at Power Grid Corporation of India and Sasken Technologies. Organizations that have implemented his frameworks have been repeatedly recognized among India's Great Places to Work and Best Employers.
Srinivas has published over 60 academic and industry papers on people management and leadership, and his 9 books have been translated into multiple languages.
He is a doctoral fellow of XLRI Jamshedpur and has a post-graduate degree in Management.
Expertise
Organization-wide transformative strategies
Results-driven ethical leadership development