The vision, strategy and goals of COD are directed by our distinguished Board of Governors. Comprising eminent persons from India's Civil Services, large public and private companies, academic institutions of repute, and the field of social enterprise and public service, our Board brings its wealth of experience and decades of wisdom to guide our steps.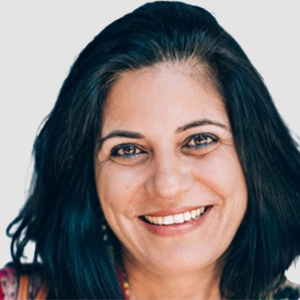 Dr Sunita Maheshwari, Outlook Business Woman of Worth 2019 and Times Now Amazing Indian 2014 awardee, is a US board-certified paediatric cardiologist. She holds an MBBS from Osmania Medical College, Hyderabad and is a postgraduate of AIIMS, New Delhi and Yale University. She has been recognized with the Young Clinician Award by the American Heart Association and the Best Teacher Award by Yale University.
Dr Maheshwari sits on the boards of HDFC Bank, GlaxoSmithKline India, the Heart and Stroke Foundation of India (a subsidiary of the American Heart Association), and IIHMR Bangalore, among others. She also runs the trust funds People4People, which has set up over 400 playgrounds in government schools across India, and the Telerad Foundation, which provides telemedicine services to underprivileged neighbourhoods in Asia.
Dr Maheshwari is the Chief Dreamer at the Telerad Group.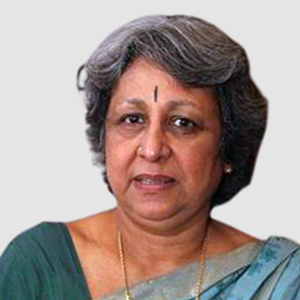 Ms Jha served as Secretary, Ministry of Tourism, Government of India, where she directed the highly successful and memorable 'Incredible India' campaign. She established the National Institute of Fashion Technology and, as its first director, brought the concept of fashion education to India for the first time. After her retirement from the Indian Administrative Service, Ms Jha was the India Secretary General of the World Travel and Tourism Council. She is the founder chair of the Indian Heritage Cities Network, a UNESCO agency.
Ms Jha chairs the India Foundation for the Arts and Plan International India (a pan-India organization supporting vulnerable and underprivileged communities, especially girls), and is a trustee of the Indira Gandhi National Centre for the Arts. She also serves on the boards of a number of other trusts and societies working to advance development issues.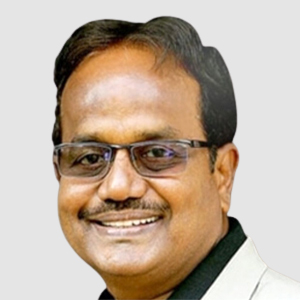 Entrepreneur, technology thought leader and innovator, Mr Chowdary has made immense contributions to the public and private sectors over his long career. He was the founding director of the Software Technology Parks of India in Bengaluru, Hyderabad and Chennai and among the chief architects of Hyderabad's famous HITEC City. He helped found several innovative start-ups including PortalPlayer and TalentSprint. As Special Chief Secretary and IT Advisor to the Chief Minister of Andhra Pradesh, Mr Chowdary helped establish the Fintech Valley in Vizag and the premier International Institute of Digital Technologies, Tirupati. He holds a master's degree in Solid State Technologies from IIT Madras.
Mr Chowdary is passionate about creating education and employment opportunities for India's youth. He mentors several emerging technology start-ups and chairs the committee tasked with establishing new standards for blockchain under BIS/ISO.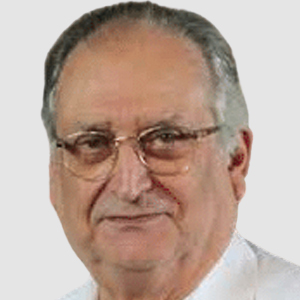 Mr Sarosh Ghandy started his career with Tata Engineering and Locomotive Co Ltd (TELCO, now Tata Motors) and within 14 years rose to become the General Manager of the flagship Jamshedpur plant. Between 1973 and 1999, he was an Executive Director on the board of TELCO. He then took over as a Managing Director of a TELCO subsidiary until his retirement in 2002.
Mr Ghandy is a graduate of the Carnegie Institute of Technology in Pennsylvania, from where he received a bachelor's degree in metallurgical engineering in 1958. He is a member of the Institute of Standards Engineers, the Institute of Indian Foundrymen, and the Institute of Engineers (India). He also sits on the board of 9 major corporations.
Alongside his career as a top leader at one of India's best-known companies and professional associations, Mr Ghandy has served as Chairman of 8 social and educational enterprises and been on the Board of a further 10. He continues to dedicate himself to the cause of social welfare and education.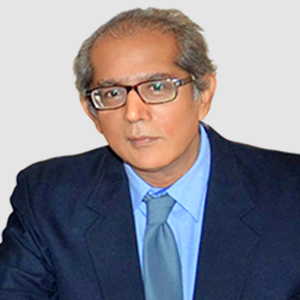 Joining Bharat Bijlee in 1984, Mr Mehta has been a Managing Director of the company since 1990. He has extensive experience in the electrical engineering and elevator industries and is widely respected as an expert in strategy formulation and technology management.
Mr Mehta holds degrees in Physics and Engineering Mechanics, and has published research in reputed international academic journals. He is an active contributor and participant in many industry bodies and forums, and is associated with a number of NGOs.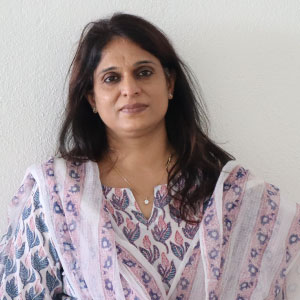 Dr Vijeeta Dravid, MBBS, MS, is a physician and surgeon from Nagpur Medical College. She founded RxDx SAMANVAY, a community-embedded healthcare and sports medicine initiative which is medical partner to the All-India Football Association (AIFF) and the GoSports Foundation. Dr Dravid has a keen interest in sports training, sports physiology research and healthcare.
She speaks on issues including cancer research and treatment, women's health and the challenges surrounding sports medicine in India.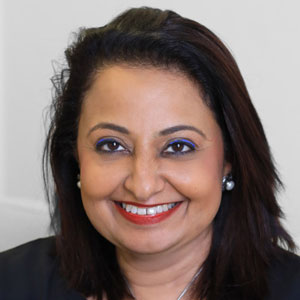 Kalpana Sinha is cofounder and CEO of Cosmode Consultants, a preeminent executive coaching, leadership development and strategy implementation company with a pan-Asia presence. With over 25 years of rich experience in Human Capital Management, Learning, and Organisation Development, she is passionate about aligning these disciplines with business strategy creation and implementation. She has built world-class HR teams and systems.
Ms Sinha is regarded as a trusted advisor to business leaders and recognised as an inspirational "person to work for and with" by peers. She has facilitated over 500 workshops for senior leaders. Having operated across Asia and with extensive project-related travel through the United States and Europe, she has deep cross-cultural skills. She has worked with large organisations like Microsoft and McCann Worldgroup, and has had entrepreneurial experience in establishing consulting and e-learning organizations. She is also a pioneer in applying the principles of neuroscience to implementing change management.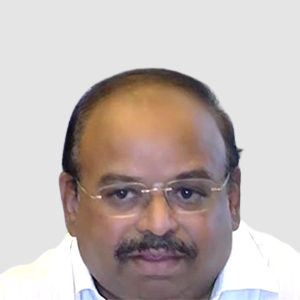 Mr M Jagadeeshwar holds a postgraduate degree in Commerce and is the recipient of 3 gold medals from Kakatiya University, Warangal. He retired from public service after 37 years in the IAS, where he headed several important departments in the Government of Telangana. Among others, Mr M Jagadeeshwar has held the positions of Principal Secretary (Disaster Management), Department of Revenue; Managing Director, Hyderabad Metropolitan Water Supply and Sewerage Board; Commissioner, Telangana State Transport Department; Commissioner, School Education; Secretary, Hyderabad Urban Development Authority; Mission Director, Urban Poverty Reduction Project; and District Collector, Mahbubnagar.
Prior to holding these state-level positions, he undertook field assignments in the West Godavari, Prakasham, Krishna, Ranga Reddy and Karimnagar districts.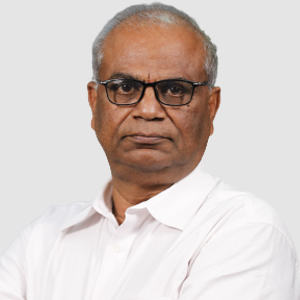 Dr Vidyadhar Reddy Aileni was formerly Professor and Dean of the Department of Management, Osmania University, and Chairman of the Board of Studies in 2004. He has received multiple academic laurels and citations, including the gold medal for the best research paper of 2003-04 from the Osmania University MBA Alumni Association.
He is currently Professor and Director at the Centre for Management Studies, NALSAR University of Law, a prestigious national-level institute.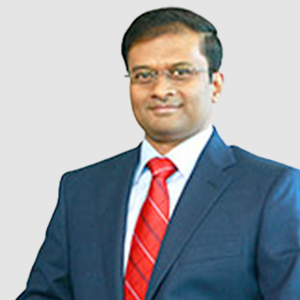 Mr Girish Gelli has over 20 years of business and entrepreneurial experience across a number of industries, including insurance, banking, business process outsourcing, IT services, private equity investment, and solar power. For 3 years, he was an Executive Council Member on the Andhra Pradesh State Council of the Confederation of Indian Industry. Mr Gelli founded a BPO services firm catering to the financial services industry, followed by a solar power firm which owns and operates several solar power projects across India and which was recognized by the Ministry of New and Renewable Energy for the best solar project in the country. In 2015, Mr Gelli established the Solar Business division of Mytrah Energy Ltd., successfully developing over 500 MW of solar projects.
Mr Gelli is currently a Director at Mytrah Energy.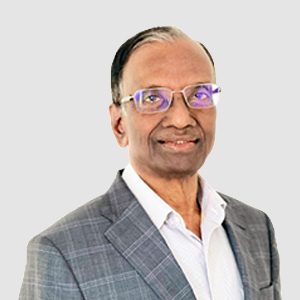 Mr Ramesh Gelli chaired the COD Board of Governors from 2017 to 2020. He is the former Chairman of Global Trust Bank Ltd and Vysya Bank Ltd; the former President of the All-India Management Association (AIMA); and has served on the Boards of IIM, Bangalore, ASCI, Hyderabad, and the Bharatidasan Institute of Management, Trichy.
Mr Gelli holds an engineering degree from Osmania University and a master's in management from the Asian Institute of Management in the Philippines, where he was feted as the Most Outstanding Graduate. His contributions to the Indian banking sector were recognised by the Government of India with the Padma Shri and Udyog Ratan awards in 1990, making him the first banking executive to be so honoured. In 1999, Ernst & Young India named him Entrepreneur of the Year.
He is associated with a number of social welfare agencies and NGOs.