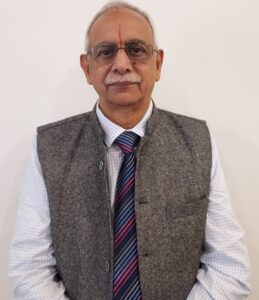 Prof K S R Gopal
Operations Management 
K S R Gopal has over 47 years of experience, out of which, 28 years of Hands-On Experience in managing Large Projects, from Concept till Commissioning. Started career as a Trainee Engineer in 1974 and has held Director/CEO positions since 1993. Has been trained in "International Project Management" in one of Germany's largest Chemical industry-BASF for 2 Years.
Had opportunity to visit Europe, Israel, USA, and has visited many Projects. Since 2002 has been sharing his knowledge in the fields of Project Management, Motivation and Leadership. Has trained more than 15000 professionals till date.
Has delivered Motivation and Leadership Programs, through Talent Sprint, to Managers in SBH and Union Bank of India. Has been Mentoring Senior officials in line with their corporate requirement. Adopts Interactive style of Training, including Case-study based discussions, to facilitate participant-cantered learning.
Expertise
Project Management
Motivation and Leadership