Five Day Training Program on
Strategic Human Resource Management
August 7-11, 2023 @ COD campus, Hyderabad
Organizations, which believe that Human Resource Management is most crucial, have built their competitive capabilities by aligning Human Resource Management with the Corporate Strategies. Gearing up to the emerging opportunities and staying in a competitive business environment requires more responsive and innovative approaches to Human Resource Management. Strategic Human Resource Management merged from the parent discipline of Human Resource Management with the aim of optimizing organization objectives. It emphasizes the strategic importance of formulating HR objectives, strategies and policies with a view to developing the skills and abilities for the achievement of competitive advantage.
The ultimate aim of the Program is to enhance the understanding of aligning Human Resource Processes and integrate them with other business processes.
Aligning HR Processes with Changing Business Environment.

Human Resource Planning with Emphasis on Training & Development.

Performance Management

Competency Management

Strategic Leadership

Mentoring and Coaching

Management of Change

Managing Differences

Building Competitive Capability on Employee Relations

Cases in Managing people

Strategic Action Plan
The program will use a learner-centric approach and a rich blend of multiple experiential processes such as group discussions, case method, exercises, lectures, and etc. The participants will be provided opportunities to develop strategic action plan documents.
Senior and middle-level executives connected with the responsibility of Managing Human Resources, including those dealing with HRD, Employee Appraisal, Manpower Planning, Employee Relations, etc. Owner managers and Entrepreneurs will also find this Program useful in formulating their HR Strategies.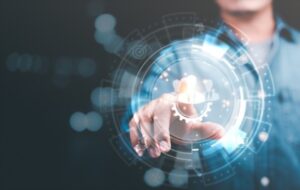 ₹37,000 + GST (for non-residential participant)
₹42,000 + GST (for residential participant)

Group participation (3 or more) and member organizations of COD
will get 10% off on the course fee