Five Day Training Program on
Leading and Managing Change in Organizations
July 31 - August 4, 2023 @ COD campus, Hyderabad
Leaders of change programs face the daunting and many a time an overwhelming task of garnering support from individuals at all levels of the organizations. Leaders who succeed in change Programs are those that mobilize support of people in pursuit of common goals. They have the capability to go the extra mile, influence key stakeholders of the organization and keep people moving ahead in spite of emerging challenges and uncertainties.
The core objective of this Program is to enable participants to understand their role as a change leader, fine tune skills and develop specific action plans for successfully leading change.
Understanding Change: Approaches and Processes

Preparing Organizations for Change You Change Ready?

Change and Emotions

Resistance to Change and Reasons, and Developing a Change Mindset

Role and Attributes of a Change Leader

Managing Differences: Influencing without Authority

Leading Change

Engaging Teams in Change Implementation
The program is designed to facilitate experiential learning through interactive sessions, which are organized around case studies, group activities, discussions, psychological instruments, exercises, films etc.
This Program is useful for designated change agents, internal consultants, line managers, HR managers at middle and senior levels in corporate and not-for-profit organizations who have the mandate to initiate and implement change in their organizations. The Program will also be useful for training professionals.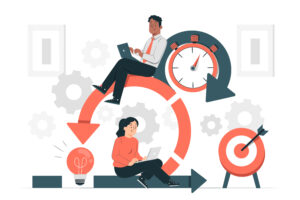 ₹37,000 + GST (for non-residential participant)
₹42,000 + GST (for residential participant)

Group participation (3 or more) and member organizations of COD
will get 10% off on the course fee