Two Day Training Program on
ESG and Sustainability
COD campus, Hyderabad
The world is waking up to the urgent need for action on climate change. The heads of the States are actively engaged. In this context ESG (Environmental, Social and Governance) has come under the spotlight. Big and small corporations worldwide, are gearing up to play a vital role. Because focusing on ESG not only helps them sustain but also grow.
ESG is gaining momentum in India too. Looking at profit and financial considerations is no longer enough. Conversations on environmental, social and governance (ESG) issues have become far more widespread than ever. ESG is becoming the pathway to achieve the differentiated performance of businesses.
Customers and market demands are placing increased pressure on corporations to engage in more sustainable business practice. The investors are increasingly using ESG criteria to evaluate the companies before investing.
Is your firm in line with what is happening around? You can find out by nominating your leaders for this Program.
A systematic exposure to ESG, looking at the way ESG should influence business leadership and culture.
An understanding on environmental challenges, social/staff issues and corporate governance practices.
What are the common challenges faced by organizations with reference to ESG data management and reporting.
Overview of the requirements of the legal and regulatory environment with regard to environmental protection, climate change and carbon emissions.
Broad Coverage:
ESG fundamentals.
ESG framework.
ESG Metrics
ESG implementation challenges.
A broader understanding of ESG/Social Impact/Sustainability and what it means for your firm
A recognition of multi-stakeholders' growing expectations around ESG and the corresponding frameworks your firm needs to recognize and understand
Collecting and reporting of metrics related to ESG.
Understanding from Case Studies, Checklists, templates, tools and resources to use / share for practical application within your firm.
Conceptual capsules, active group discussions, case studies, video clips and expert talks.
This intensive Program is meant for leaders of companies from business strategy, finance, ethics and compliance, heads of EHS, CSR and Sustainability, leaders of professional service firms, management consultancies, and researchers, and those in ESG Journey.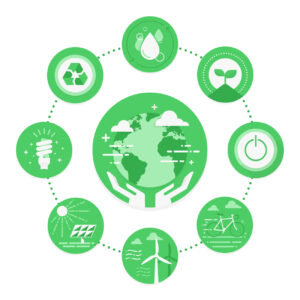 Your Investment (Program Fee)
₹18,000 + GST (i.e., ₹21,240 for non-residential participant)
₹22,000 + GST (i.e., ₹25,960 for residential participant)

Group participation (3 or more) and member organizations of COD
will get 10% off on the course fee