Three Day Training Program on
Managing Digital Transformation in
Public Sector Organizations
August 21-23, 2023 @ COD campus, Hyderabad
Every business, public or private sector, small / medium / large enterprise is exposed to Digital tsunami that is taking place around us. To remain relevant and to meet the demands of the customers and business, an organization has to reinvent itself which requires a complete transformation to be put in place. Digital Transformation is a leadership and strategic initiative that has to be driven by the leadership team with an overall organization reach and has to be dealt with in a manner that gains acceptance of all the stakeholders. This program is accordingly designed to impart the steps involved in taking up Digital Transformation in an organization context for the participants to have a better appreciation of the approach and tools.
To discuss the transformation process in Digital business environment and strategic approach to be taken-up for successful implementation of Digital transformation process. Also introduce enabling elements like Artificial Intelligence (AI) / Machine Learning (ML) and Data Science.
Context of Digital Transformation

Strategic Approach to undertaking Digital Transformation

Innovation Principles and institutionalizing innovation

Steps and Elements of Digital Transformation

Application of Artificial Intelligence / Machine Learning / Data Science

People transformation (competencies / skills / expectations, tracking)

Risk and mitigation
The theme of the Program will be dealt in a virtual, live and interactive classroom mode with an appropriate blend of lectures, discussions, exercises and group work.
Members of the leadership team, Chief Growth Officers and Functional Heads who will have a role in steering this in their organizations are expected to gain from this program.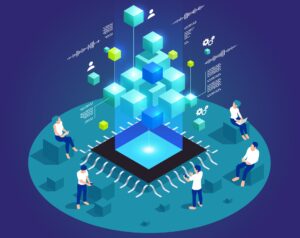 ₹21,000 + GST (for non-residential participant)
₹24,000 + GST (for residential participant)

Group participation (3 or more) and member organizations of COD
will get 10% off on the course fee