Building Committed, Responsive and Strong Leadership of Mid-Level Managers to Successfully Implement the JJM
The Jal Jeevan Mission (JJM) was launched by the Honourable Prime Minister of India on August 15, 2019. The mission, under a Centre-State partnership, aims to equip every village household with a Functional Household Tap Connection (FHTP) within five years.
The JJM envisages an adequate potable water supply of at least 55 litres per capita/day (lpcd) of the quality prescribed by BIS 10500:2012 to every household on a regular, long-term basis. To realise this vision, managers of Public Health and Rural Water Supply Departments must have comprehensive knowledge of JJM guidelines. Mid-level managers must be motivated to implement the JJM guidelines in spirit and letter, with a clear understanding of what the guidelines say; the contextual spirit, rationale and significance of the guidelines; and how the guidelines should be implemented to achieve India's commitment to UN Sustainable Development Goal (SDG) 6 (Clean Water and Sanitation: Ensure availability and sustainable management of water and sanitation for all).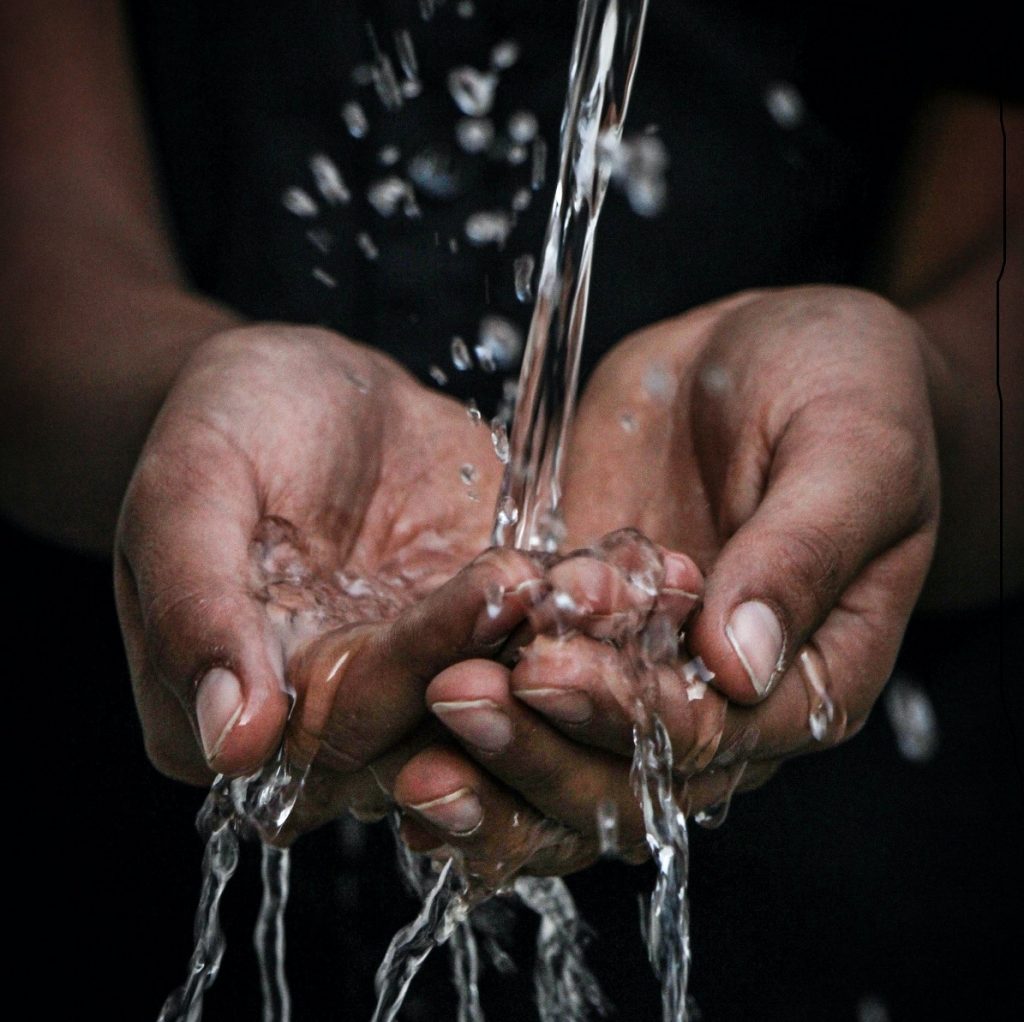 Centre for Organization Development
The main objective of this programme is to impart knowledge on JJM guidelines, and inspire and motivate mid-level managers to implement these guidelines in the spirit of SGD 6.
The specific objectives are:
To lay out the broad roadmap and action steps to be initiated by mid-level managers towards implementing the JJM in their institutions / jurisdictional areas.
To enable mid-level managers to understand their role, its responsibilities and its significance in the success of the JJM.
To build committed, efficient and responsive leadership among mid-level managers for the new, transformative approach to water supply management, to quickly gain implementation speed and play a harmonious role between higher-level decision-makers and delivery agencies / personnel on the ground.
To ensure a thorough understanding of the vision, objectives and operational guidelines of the JJM, emphasising the distinction between the new JJM approach and previous Centre-driven missions and programmes.
This programme covers the following topics:
Evolution and historical analysis of water supply programmes and the current status of drinking water access in India.
Strategy, vision, mission, objectives and 8 key components of the JMM.
Strategy for JMM implementation.
Steps to be followed for JMM implementation and processes for developing state, district, and village-level action plans.
Institutional mechanisms for implementing the JMM.
Technological interventions, innovations, and Information, Education and Communication (IEC).
Water quality monitoring and surveillance.
Financial planning, costing, funding, sharing and fund release patterns, effective resource allocation and deployment, measuring progress, and monitoring and evaluation frameworks under the JMM.
This programme is delivered through lecture sessions, presentations, and case studies from subject matter experts and senior officials from the Rural Water Supply and Sanitation Department. Highly experienced sector specialists will motivate participants by sharing their rich experience.
The programme will be held online using Zoom.
The programme is intended for officials from the District Water and Sanitation Mission (DWSM), Superintending Engineers, Executive Engineers, water utility managers, water testing laboratory personnel from Public Health and Engineering Departments (PHEDs), Rural Water Supply (RWS) departments, Public Works Departments (PWDs), etc.
This 2-day programme is offered in two batches, each with up to 50 participants accepted on a first-come-first-serve basis.
Batch 1: January 20-21, 2022
Batch 2: January 27-28, 2022
Daily schedule: Begins at 10:30 AM and concludes at 1:30 PM with one 15-minute break
The programme is free for participants; as a Key Resource Centre, COD is funded by the JJM to deliver the training.
Please fill out the online registration form to reserve your seat.
Nominations and individual registrations must be submitted on or before January 15, 2022
Upon programme completion, attendees will receive a Certificate of Participation from COD and become members of the COD Alumni Association.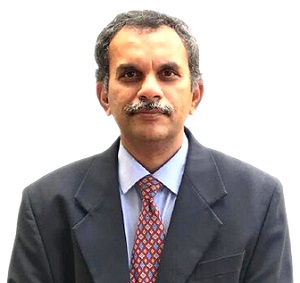 Prof PVS Prakasam
Business Strategy, HR, General Management
Prof PVS Prakasam is a Fellow of the Institute of Cost & Management Accountants of India. He holds a Post Graduate Diploma in Industrial Engineering from the National Productivity Council and a BTech in Civil Engineering from Nagarjuna University.
Prof Prakasam has over 3 decades of experience in performance and process benchmarking., management consulting, business planning, organization structure, performance management and improvement, and growth strategy. He has consulted with several major public and private sector organizations in the areas of business transformation, growth strategy, managing people, processes and change, and setting up frameworks for long-term sustained growth and institution-building.
He is career coach to executives across all levels and in a wide range of industry sectors.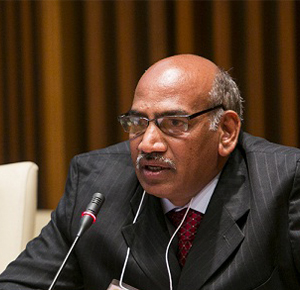 Mr Murali Ramisetty
Mr Ramisetty is a founder member of MARI, an NGO launched in 1988 by a team of young professionals that designs and implements development projects in the areas of drinking water supply, sanitation, enhanced livelihood opportunities, sustainable agriculture, participatory forestry management, restoration of traditional water bodies, integrated watershed development, capacitating farmer production societies, promotion of climate change-resilient cropping systems, child rights protection, and gender equity.
In partnership with WaterAid, MARI addresses the Water, Sanitation and Hygiene (WASH) needs of rural and tribal communities. Through this partnership, Mr Ramisetty joined the Freshwater Action Network (FAN) in 2005 and led the establishment of the Freshwater Action Network South Asia (FANSA) in 2008, remaining associated with it as Regional Convenor until recently. He shared leadership of several regional advocacy actions focusing on the effective engagement of Civil Society Organizations (CSOs) in the South Asia Conferences on Sanitation (SACOSANs) and other important global WASH platforms.
Mr Ramisetty's preeminent publications include:
Fistful of Water – a learning document on the rejuvenation of traditional waterbodies covering 8 years of work by MARI
Faecal Waste Management in Smaller Cities Across South Asia: Getting Right the Policy and Practice
Formative Research to Develop Appropriate Participatory Approaches towards Water, Sanitation and Hygiene in Rural Areas
Status of Faecal Waste Management in 3 Selected Cities in the State of Telangana (awaiting publication)
Baseline Study on Sanitation and FSM in Low Income Settlements in Warangal City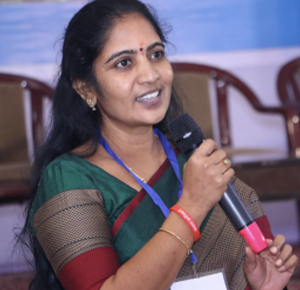 Dr Snehalatha Mekala
Dr Snehalatha Mekala is the current Regional Coordinator of FANSA. She holds a PhD in Rural Development and has 22 years of experience in the water and sanitation sectors. She was Impact Advisor for the UK Research and Innovation RUST project (2018-2020), National Research Coordinator for the IRC Community Water Plus project (2013-2016), and Country Coordinator for IRC WASHCost (2008-2012).
Her professional interests and expertise are in the areas of water, sanitation and hygiene services, capacity building, equitable and inclusive WASH progress, and Participatory Poverty Assessments. She was a member of the Working Group on National Rural Drinking Water and Sanitation formed by the Department of Drinking Water and Sanitation, formulating its five-year plan.
Dr Mekala has undertaken several research studies for international, regional and national organizations including UN and government agencies, focusing on the sustainability, equity and human rights aspects of WASH. She is author or co-author of over 20 journal papers and 50 reports, and has contributed extensively to knowledge-building in the development sector. She is a regular contributor to high-level professional platforms including Stockholm Water Week, the Water and Health Conference, the World Water Forum, SACOSANs, and the partnerships of Sanitation and Water for All.
Centre for Organization Development
The COD is a not-for-profit education, consulting and research institution driven by the desire to co-build the future of India through best-in-class organizational interventions. For over 40 years, we have been recognised as a unique centre of top-quality executive education led by and serving the most reputed names in industry, government and academia. We have trained over 70,000 mid- and senior-level professionals in more than 500 organizations worldwide.